Secured loans vs unsecured loans – what's the difference?
When you're looking to borrow money from a lender, secured loans and unsecured loans are two key options to consider. So what are they and how do they differ?
We put the two side by side – secured loans versus unsecured loans – and look at the difference, their advantages and disadvantages, and what's important to know. This should help to keep things simple, so you know which loan is right for you to raise the finance you need.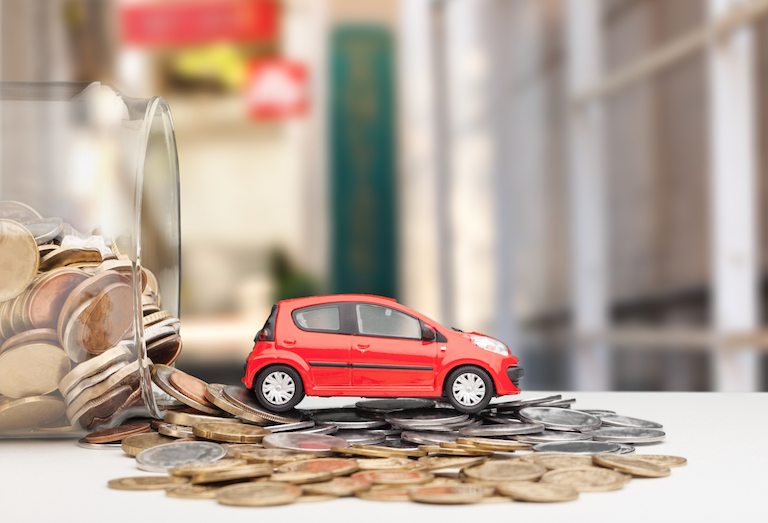 Explaining secured loans
Secured loans are a loan tied to an asset, like your home. This means you pledge the asset as collateral to obtain the loan, which then becomes secured debt that the lender owns until the loan is paid back.
Things to know when considering these loans
Because the loan is secured against something substantial, like a house, it holds less risk for lenders so interest rates tend to be lower
If the asset is your house and the mortgage has someone else's name on it too, you must jointly apply for the loan with them against the property
Set up fees and administrative costs can be added to the cost of a secured loan. These can be made upfront or spread over the repayment period, sometimes, with interest applied
If you fail to make payments (default) on a secured loan, your lender can take you to court and/or repossess the asset used as collateral. They can force the sale of the asset the loan is tied to in order to recover the money they've lent
Explaining unsecured loans
Unlike a secured loan, an unsecured loan involves borrowing money from a lender, like a bank or a building society, with the lender having no automatic claim on any of your assets if you don't keep up repayments. Examples of these loans include credit card borrowing, personal loans and car finance, where your signature is required as a 'promise to pay'.
For those people with credit history that isn't blemish-free, there are short-term unsecured options in the form of payday loans. Without collateral, risk is higher, so these loans usually have very high interest (often over 1000% APR).
Things to know when considering these loans
Unlike secured loans, unsecured loans are not tied to the ownership of an asset. Because of this, the increased risk for the lender is often reflected in higher interest rates that affect the amount you pay back
You can get unsecured finance even if your credit history isn't perfect, but it will cost you more in interest
If you default on your loan payments, the lender can take you to court to get back the money you owe, and your credit history will be significantly affected
Considering a secured loan on your vehicle
Logbook loans are a type of secured loan where the asset its tied to is a vehicle you own, like a van or car. A vehicle is the second-highest value asset people commonly own, after a house. The lender owns the vehicle until you pay the loan back, and you can keep using the asset as long as you repay the loan in full. They can be easy to arrange, but you should make sure you use a reputable company.
Auto Advance are logbook loans providers with almost 20 years' lending experience. We consider loans on any car, van or motorbike, make decisions in minutes, and can have funds paid into your bank account the same day you apply. We also don't charge any administration or set-up fees. Failure to keep up your agreed loan repayments puts your vehicle at risk of repossession.
As responsible lenders, our loans are affordable, easily accessible and come with a quick and simple application process. We also provide online quotes 24 hours a day, and have over 600 agents who are available to visit your home or place of work.
If you're interested in applying for a logbook loan from Auto Advance, please visit our apply now page and fill in our quick and simple online form. Alternatively, to find out more about the loans we provide and how they can help you, call 01784 424879 to speak to a member of our helpful team.