Getting a logbook loan with bad credit or a CCJ
Getting a loan when you have bad credit or a county court judgement (CCJ) can be difficult. This is where a logbook loan can help.
We show you why getting a loan can be problematic, but doesn't have to be, and how a logbook loan can get you the credit you need, while helping to rebuild your credit rating.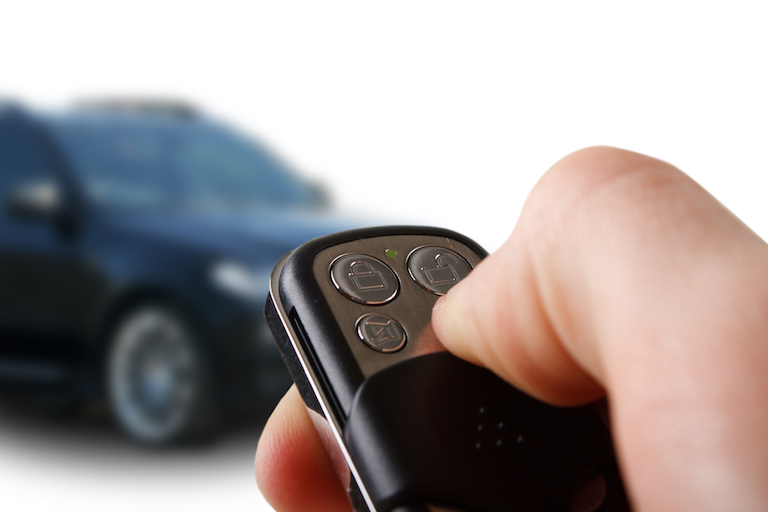 Why you might have bad credit or a CCJ
You could have a bad credit because of things like:
Late payments
Debt relief order (DRO)
Individual voluntary arrangements (IVA)
Bankruptcy
You're too young to have a credit history that lenders can base their judgement on
You've recently moved to the UK – Good credit history in one country simply doesn't transfer to another
You might have a CCJ against you if:
You have failed to repay money you owe
You owe someone, like a professional or a business, money and a court has ruled that you have to pay it back
This has happened in the last six years
Problems getting a loan with bad credit or a CCJ
Having bad credit or a CJJ can make it difficult to get a loan because a poor credit history or poor credit score is usually viewed negatively by lenders. This often results in applications for credit, like loans, being rejected.
Your credit information is checked by lenders when you apply for a loan. If you have a CCJ, many lenders will see you as someone who has issues with their finances, and may fail to make repayments on time, or at all. This, in turn, can add to a poor credit score. A CCJ can also negatively affect your ability to get a loan for up to six years. It will stay on your credit profile for this length of time, even if you pay it off.
Being rejected for a loan when you have poor credit
Many lenders carry out hard search credit checks, which leave a mark on your credit history. Being rejected for a loan, after a lender completes a hard search, can affect your credit score even further, reducing your ability to get approved for credit in the future. Too many hard credit checks over a short period of time can be even worse for your credit score as repeated searches suggest to lenders that there are issues with your financial history.
Marks from credit checks usually stay on your record for 6 to 12 months, and some marks can last longer. If you have just been rejected, you should do your best to make sure you don't further damage your credit rating.
Mainstream lenders tend to let you know that they'll carry out a credit reference search when you apply for a loan, but they don't indicate what criteria they are looking for with each loan. So if your score isn't in their "good" bracket or above, you unfortunately have a good chance of being rejected for a mainstream loan.
What to consider to help you get approved for a loan
There are things you can do to help you get approved for a loan when you have bad credit or a CCJ, which can help to improve your credit history too. There are also things you can do to lessen the impact of a CCJ. By taking any sort of loan and making repayments promptly and in full, it's possible to improve your credit profile and how lenders see you.
Firstly, it's best to apply for loans with soft credit checks and be wary of those with hard searches. So do your research to make sure a loan you're considering will work for you, and not against you.
There are many credit report services that can give you an idea of your score before you apply for credit. Some of these are free, and some are owned by the major credit reference agencies. Most perform a soft search, but make sure that this is the case before proceeding.
Rebuilding your poor credit with a logbook loan
With all this in mind, there are lending options that are tailored towards people with poor credit histories, which can help borrowers build up their credit score. However, for many companies, the increased risk the lender is taking – when they loan money to someone who has struggled to manage their money in the past – is reflected in higher interest rates and monthly repayments.
A logbook loan is one significant option, which can be ideal for people with poor credit. These loans enable you to use your car as collateral, and you can keep on driving the vehicle until you've repaid the loan.
Providing you with a logbook loan, whatever your circumstances
At Auto Advance, we offer affordable logbook loans, with a quick and simple application process that's open to all types of people – even those with a CCJ or a bad credit history.
We consider loans on any car, van or motorbike, decisions can be made in minutes, and funds paid into your bank account on the same day. With almost 20 years of lending experience, creditworthiness isn't the only factor we look at, as we also consider your current individual circumstances. As a responsible lender, we make sure that a loan is affordable and suitable for you.
Our loans are easily accessible. We provide online quotes 24 hours a day, and have over 600 agents available to visit your home, work or any other location that suits you. We also allow you to settle your loan early, with no charges for doing so. Unlike some lenders, we don't charge any administration or set-up fees. Failure to keep up your agreed loan repayments puts your vehicle at risk of repossession.
If you have bad credit history or a CCJ and are interested in applying for a logbook loan from Auto Advance, please visit our apply now page and fill in our quick and simple online form. Alternatively, to find out more about the loans we provide and how they can help you, call 01784 424879 to speak to a member of our dedicated team.