What happens if you lose your car's paperwork?
Looking after your car isn't just about ensuring the vehicle is in good working order. It's important to look after all the paperwork associated with your car too.
So what happens if you lose it? What is the cost of not having it and how can you replace it? We aim to answer some of these questions.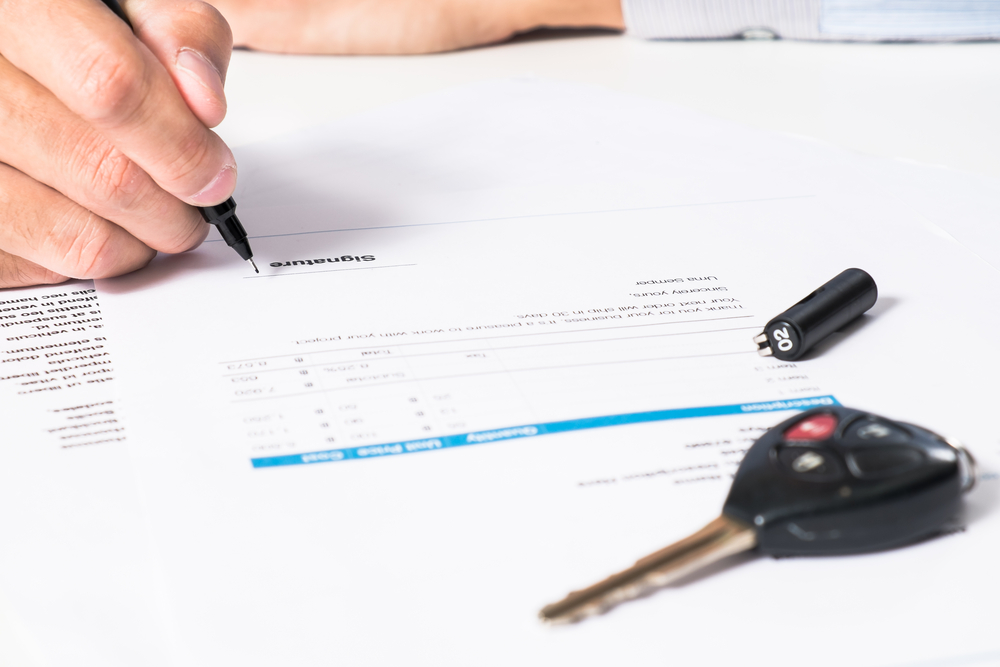 Key paperwork and the cost of losing it
Following the decision to abolish paper tax discs in 2014, the only vehicle taxation documentation you need to be aware of now are the postal reminders you're sent about tax renewal.
That said, there is still other paperwork for your vehicle you need to be mindful of:
Driving licence – Essential for any driver, this integral piece of documentation is your legal proof of the right to drive. It's wise to make sure you keep this with you,and ensure you have it whenever you're driving your vehicle.
V5 – Your vehicle logbook is an official document, which includes details about your vehicle, stating you are the vehicle owner. You need this whenever you want to sell a vehicle, or if you enter into a finance agreement such as a Logbook Loan.
MOT certificate – Being able to prove your car has a valid MOT means you can prove your vehicle is fit to be on the road. This is a document certifying that a vehicle has passed its latest MOT test, which must be taken every year. It is wise to keep this in a safe place in your car whenever you're on the road.
Insurance – Driving while being uninsured is a criminal offence, so being able to prove your vehicle has valid insurance is of paramount importance. In the event of an accident, being uninsured can have serious financial repercussions. Again, it's advisable to keep your insurance with you in a safe place in your car when you're driving the vehicle. It's wise to also keep a copy of this document in a safe at home.
Service history – This provides a list of the past work and repairs completed on a vehicle. It allows buyers to assess the condition, reliability and, most importantly, safety of a car before they buy. It can also have an impact on the vehicle's overall value. This is an important document to keep and refer back to if the car has problems, especially if you plan to sell your vehicle in the future.
Keeping all this paperwork in order is important because several pieces of documentation – driving licence, MOT certificate and insurance – impact the legality of you being able to get behind the wheel of your car and keep your vehicle on the road.
The information contained in these documents is increasingly stored digitally in central databases. So the information is readily available to police in the event of you being stopped. However, failure to provide documentation when required by a police officer is a criminal offence. The police state that the usual response to not having this documentation to hand (such as an MOT certificate) is to issue an order to produce the documentation within seven days. Failure to do this will result in being summoned to court.
For personal safety and security, the police recommend drivers should avoid keeping documentation in their vehicle when not driving. Instead, it's advisable to keep the paperwork safe at home during these times, possibly in an envelope or folder, but make sure it's with you when driving your car.
I've lost my paperwork, what do I do?
The important thing to know is that you can replace paperwork if you lose it. TheGov.uk website provides information on how to go about replacing your driving licence in the event that is lost, stolen or damaged. You can also contact your insurance provider to get another copy of your insurance details.
However, it's important to note that replacing or updating your vehicle documentation will often incur an administrative charge. For example, replacing a V5 document involves either contacting the DVLA by post or phone, and then paying a £25 administrative charge to replace the document.
The time it can take for the document to arrive in the post can vary, based on the method used to contact the DVLA. By phone it can take five days for a V5 document to arrive, while by post it can take up to six weeks. So not only is it good practice to keep your documentation safe and in order. Doing this can save you time and money too.
As well as keeping you and your car on the road, vehicle paperwork are important in helping you verify the history of the vehicle – ensuring you don't uncover any nasty surprises. But there are other ways to learn about your vehicle history too. To find out more, take a look at our blog post, How to check the history of your vehicle.