Your big day on a budget
The average wedding in the UK (according to experts) costs a whopping £20,500. For what can already be quite an overwhelming and nerve-wracking day, why heap on the extra stress of financial worry? Is it possible to instead have that fairy-tale wedding without breaking the bank?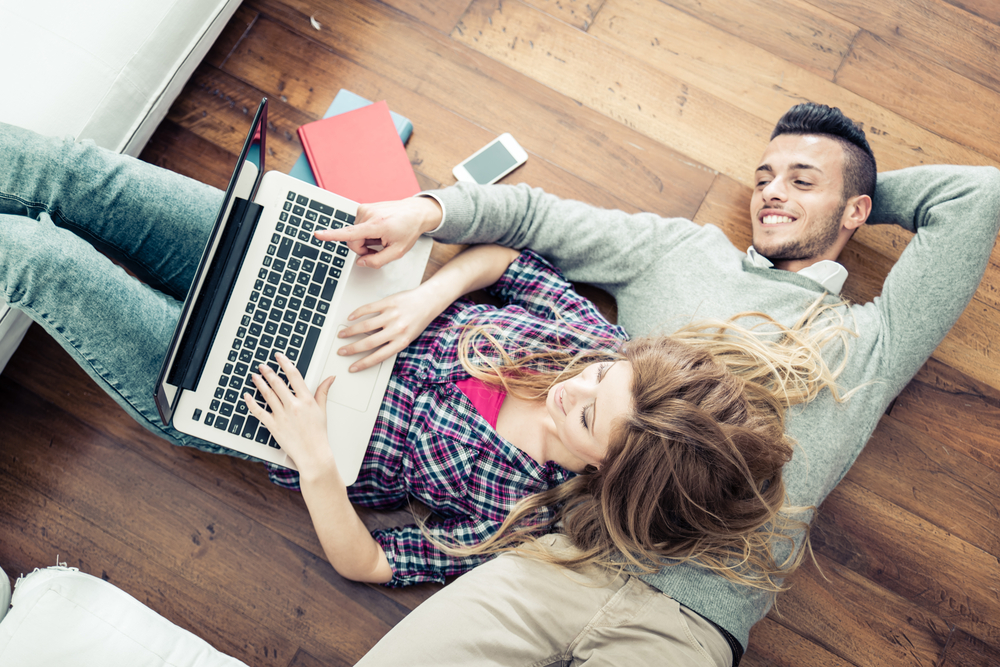 A couple wanting to make their big day that little bit different, special and memorable for both them and their guests can result in much higher unnecessary wedding costs – choosing a giant chocolate fountain and champagne reception for instance, or white swans alongside a string quartet to welcome guests.
Still, making your wedding special and different doesn't mean it has to cost the earth. Planning and choosing things carefully and thinking about what you yourself can offer, can save you thousands.
Careful planning and flexibility
A good place to start is to first look at what you both really want for your big day – the traditional or most important things. So sit down as a couple and think about the basics of what your ideal wedding involves:
Dress or suit
Rings
Venue
Food
Wedding car
Entertainment
Honeymoon
Hen night or stag do
Once you have those things listed you can start looking at being flexible to get your costs down.
Agreeing on where you want to try and save money, and where you feel you can't, has the added benefit of showing you just how flexible your final wedding budget will be. You can then see what areas are going to require more saving and careful management of your finances.
Obviously, a dream location or honeymoon isn't going to be as flexible as say what food you serve, or the choice of entertainment you provide on the day. But being prepared to be flexible and taking the time to shop around to look at, for example, cheaper clothing, food, venues, jewellery or wedding cars, can help you lower the total costs of the day.
Being flexible on the date of your wedding can be another sure-fire way to save money. The summer time and the start of Autumn, particularly June and September, are seen as the peak months to have a wedding in the UK, so booking a venue then can be costly. However, having your big day outside these peak times, especially during the winter, like in January or February, can cut down on venue costs dramatically. On top of this, it can net you cheaper flights and accommodation for your honeymoon.
Do it yourself and make use of your talented guests
Like many things, from decorating to car repairs, a key way to cut costs on your wedding is to do it (or as much of it you can) yourself. If you or your partner have the skills to make the dress and bake the cake, for instance, rather than pay someone else, have a go yourself.
Consider calling on the skills and talents of your family, friends and relatives too. Their wedding gift to you could be to arrange the flowers, decorate the venue, or be your chauffeur for the day. The family seamstress could create your wedding dress, your auntie, a brilliant baker, could make the wedding cake, while your photographer friend could take all the photos.
Get your musical friends involved too; singers or piano players could perform during the event. Your talented cousin and magician could even do some close-up magic to keep your guests entertained in the evening.
Another way to save on the cost of the wedding is for your guests to provide the food – ask each person to bring their own snack or dish for everyone to enjoy. An enormous buffet, with a wide range of cuisine created by everyone attending, can really add a personalised touch to the wedding meal that people won't forget.
Planning a wedding carefully, being flexible, doing some of the work yourself and getting your guests involved all helps to cut costs of your big day. But it can also add a personal touch and make it that bit more special and memorable for you and everyone involved.
Meanwhile, the money saved on your wedding can go a long way in helping finance what is, let's be honest, the more important bit – the start of your marriage. Money that can go towards other things; your new home or your future family, as you and your partner build a new life together.
If you'd like to learn more about saving up for a big occasion or getting a better handle on your finances, take a look at our blog post about creating a personal budget.