UC Review Reveals Self-Employed Cashflow and Income Issue
Self-employed people claiming Universal Credit (UC) could be worse off than their employed friends who earn the same amount, according to a nine-month review into the benefit reform.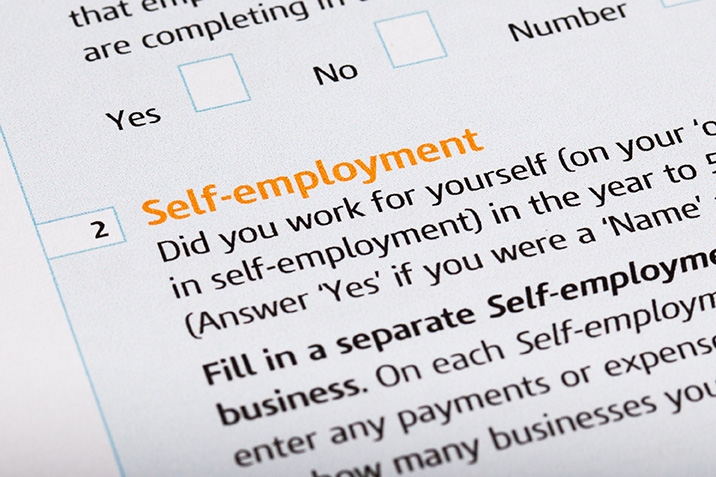 David Finch, Senior Economic Analyst at the Resolution Foundation, said that UC was a welcome reform, but will create "unnecessary extra red tape for many low-income families" and predicted that self-employed people would be among those to lose out.
"Almost a million self-employed workers moving onto UC will for the first time need to report their income every month," said Mr Finch. "Many will receive less support than employees earning the same amount, just because what they take home varies from month to month.
"The treatment of the self-employed in UC is at odds with the government's support for business and should be changed before workers start moving onto the new system."
The number of self-employed people in the UK is higher than at any other time in the last 40 years, according to the most recent figures from the Office of National Statistics (ONS).
Apparently, the self-employed have demonstrated that – until now – they have been in it for the long haul: the ONS suggests that the peak is due to fewer people leaving self-employment rather than more people than ever joining the ranks.
With 4.6 million self-employed people accounting for 15% of Britain's active workforce, what caused such an explosion in the number of people working for themselves?
Is there a self-employed business boom in the UK?
Thanks to the last recession, workers had fewer opportunities to become an employee, so many decided to strike out on their own. As well as the obvious benefits like job satisfaction, achieving ambitions and keeping busy, it offers:
Flexible hours to fit around family life
Informal ways of working
No commute
It's not all blue skies though.
The average income of self-employed workers has dropped by 22%, leading to self-employed workers bringing in an average of just £207 per week.
It can be harder to borrow money for a mortgage or a business loan, either to grow your company or alleviate cash flow problems.
Self-employed workers are not entitled to the same benefits as employees including paid leave, sick pay and maternity leave.
Yet, despite all this, people working for themselves are sticking with it! There has been an increase of over-65s in self-employment – numbers have more than doubled in the past 5 years to reach nearly half a million; more women than before are choosing – or having – to work for themselves.
Construction work for self-employed builders and engineers, taxi driving, and management consultancy are among the most common roles.
If you fancy striking out on your own, take a look at our checklist for starting your own business. Citizens Advice and GOV websites also have useful information, including the benefits available and guides on how you pay tax as a self employed worker.