Checklist For Starting Your Own Business
If you've been daydreaming about starting your own business for a while, it could be time you took a longer, harder look at what is involved. We've put together a handy checklist to help you decide whether to take your secret ambition to the next level. Here are the first steps to setting up your own money-spinner.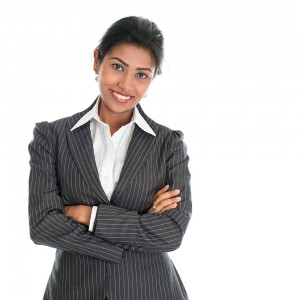 1. Will your idea make a profit? Your business needs to make more money than you spend. Research the marketplace and be sure to check out any potential competition.
2. Start creating a business plan, mapping out your goals for the next 6-12 months. This stage works in your favour as it allows you to see your goals down on paper for you to reflect on each month as well as helping you to focus on the long-term picture.
3. You will need funding to start up, even if you're planning to operate on a shoestring. You can apply for a business bank loan, take out smaller, flexible amounts from other lenders, borrow money from family or sell possessions you no longer need.
4. Name your business and consider your unique selling points! Eventually you'll need a brand logo and website – check if your favourite URL is available and add these costs to your plan.
5. Get to grips with out the legal aspects – what it means to be a self employed sole trader, for example. It might also be a good idea to speak to an accountant about decisions early on that will work in your favour as you build your empire.
6. Will you work from home, hot desk at a local start up hub, or rent somewhere bigger for storage or assembly, for example? Will you need any resources to deliver your product or service? Assessing your needs will also help you work out your budget and sales projections.
7. Are you hiring anyone to help? What skills do they need to have, and what salary can you afford to pay them? Perhaps you can work closely with other independent entrepreneurs. Again, this information can be written up in your business plan.
8. Research business bank accounts – some offer incentives for start ups. It's important to separate your business finances from your personal so that you don't dip into the funds your business needs to survive, and can easily track profit and loss for your end of year accounts.
Testing your ideas against these will help your ambitions come to fruition. The more research you do, the better. Don't forget to check out local business information services that can help new traders get off the ground.
If you'd like to know more about the affordability of Logbook Loans for self employed business people, take a look at how the log book loan works.