Car Registration UK – What Your Number Plate Means
Vehicle registration was introduced to the UK in 1903 as a means of identifying vehicles and tracing their owners. They have continued to evolve since their introduction, with the most recent changes coming in 2001, where the style of plates we see now came into use.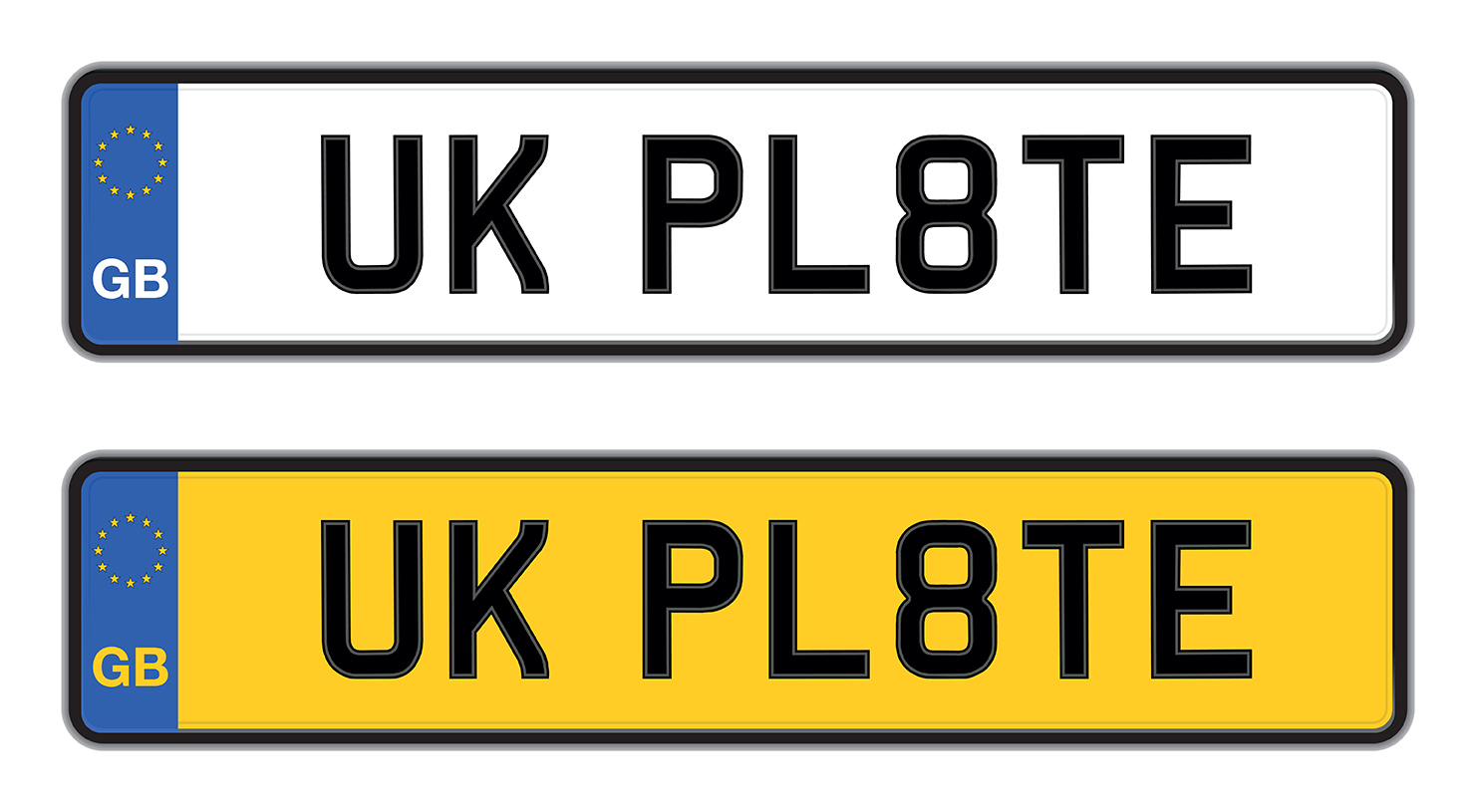 They are still used by the police to check if a vehicle is stolen or connected to a crime, or whether the vehicle's tax has expired or the driver isn't insured. Second hand car buyers can also use the registration number to get an HPI check prior to their purchase. Local authorities that run a parking permit scheme do so using registration numbers too.
What do the numbers and letters mean?
A number plate has several components. Plates since 2001 all typically have:
DVLA Memory Tag
Two letters denote the code for the DVLA office where the vehicle was first registered. For example, vehicles registered in Scotland will all begin with the letter S. Glasgow, one of four Scottish DVLA registration offices, uses the memory tags SA, SB, SC, SD, SE, SF, SG, SH, and SJ. Truro in Cornwall uses only two: WA and WL.
Age Identifier
Two numbers indicate the six-month period in which the car was first registered. This allows you to put a timeframe on a vehicle; while this may not necessarily tell you how old that vehicle is (it is possible to transfer a plate across multiple vehicles if you wished). The number changes every six months in March and September.
Random Letters
Three more letters that are randomised. These letters act as a unique identifier for each individual vehicle whereas the other numbers simple put a rough time and a location to when the vehicle was registered.
Why a white front / yellow rear plate?
The colours are used because of the laws governing the way a vehicle can be lit. On the rear of a vehicle you are not allowed any reflective surface that gives off a white light that might dazzle or distract. As the reflective material used for the front plate gives off a white hue, a yellow plate is used instead. Motorcycles only need to display a rear number plate.
Number plates must reach a British Standard for visibility, strength and reflectivity, and a standard font must be used. Only Registered Number Plate Suppliers (RNPS) can create a number plate for your vehicle, and you will need to produce documentation to do so.
Has your vehicle registration been cloned?
If you are being contacted about fines or charges you don't know anything about, it might be that someone is using your registration on a similar vehicle. The DVLA recommends that you contact the police, return fines or letters to whoever issued them and let the issuers know the problem, and send the crime reference number from the police to:
DVLA
Swansea
SA99 1ZZ
If you liked solving the mystery of what your number plate means, you'll like our article on Five things you don't know about your car.