How To Prepare Your Car For Your MOT
Thousands of drivers put their cars through an MOT test each year with some trepidation – especially as 40% of cars fail on their first attempt.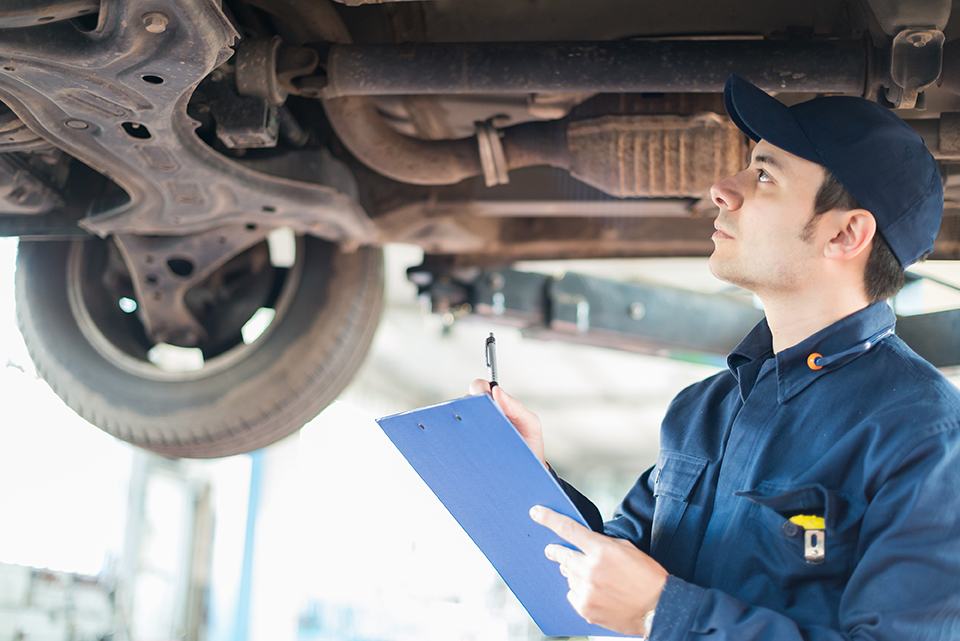 Thankfully, there are checks you can do to prepare for an MOT test to help make sure you pass and keep your car roadworthy. In fact, the UK Government says nearly 50% of all faults found on MOTs could be avoided, just by carrying out simple, regular maintenance checks.
So what are the most common MOT failures?
Lightbulbs – 30% of faults are related to lighting and signalling
Tyres – 10% of faults are because of tyre condition and pressure
'Driver's view of the road' – 8.5% of faults are related to mirrors, wipers and washers
Safety first
When checking your car, think about safety – what could be hazardous in the car for you and your passengers – and outside the vehicle to pedestrians and other drivers? If anything could compromise your or their safety, it's likely to lead to a MOT fail.
Doors and mirrors
You need to be able to enter and exit the car safely. Make sure all doors fully open and close – both from inside and outside the car – as well as the bonnet and boot. The rear-view mirror inside the vehicle and the wing mirrors on the car's exterior should be securely fastened. Make sure they're also not broken and in good condition.
Windows and wipers
When driving, you need to have a clear view of the road ahead – the windows and wipers shouldn't hinder this.Make sure the area of the windscreen the wipers sweep isn't chipped or cracked. While a small chip or two outside this area doesn't necessarily mean a failure, damage shouldn't be bigger than 10mm in diameter.Also, check the windscreen washers work well, are intact and clean the windscreen.
Lights, indicators and electrics
All road users and pedestrians should be able to see your car when you're driving – in all weathers and at night. They should also understand your driving decisions like turning, braking and warning of hazards.
Make sure all the vehicle's exterior lights work, are secure and the lenses aren't cracked or damaged. All dashboard-warning lights should work too, so you can detect any problems.
Lights to check include:
Headlamps – dipped and main beam
Front and rear fog lights
All indicator lights and side lights
Brake lights and hazard lights
Registration plate lamps
Seats and seatbelts
All seats in the car should allow driver and passengers to sit safely in the vehicle.
Make sure:
Seats are secure
The driver's seat slides back and forth on its runners
All seatbelts fasten and release correctly and aren't frayed or cut
Tyre treads and condition
All car tyres need to be in good condition and at the right tread for driving safely on the road, including the spare, if you have one. Each tyre:
Shouldn't have cuts or bulges in the sidewalls
Tread should be at least 1.6mm deep
Match the opposite tyre's size and type
Getting your car fixed
Scheduling a service before your MOT to check other things, which involve specialist equipment, like brakes and steering can help you identify other potential problems and get them fixed.
,p>The UK Government has useful information about what else you can check for on its web page
Reasons why your car fails an MOT
.
After your MOT
Keeping your car in good nick and, more importantly, safe on the road shouldn't be something you just aim to do before your MOT. You should strive to do it all year round. It will help keep your car more reliable, reduce wear and tear and save you money on repairs.
To find out other ways to keep your car reliable, take a look at our blog post Three ways to improve your car's reliability.