Family-Friendly Road Trips To The Scottish Borders
The Scottish Borders is officially the area above the Northumberland National Park, below Edinburgh and to the right of Dumfries & Galloway. It encompasses many areas of astonishing natural beauty, historic importance and cultural richness – so it's a good destination for families planning a road trip, day out or holiday this August. Or any other time of the year, actually.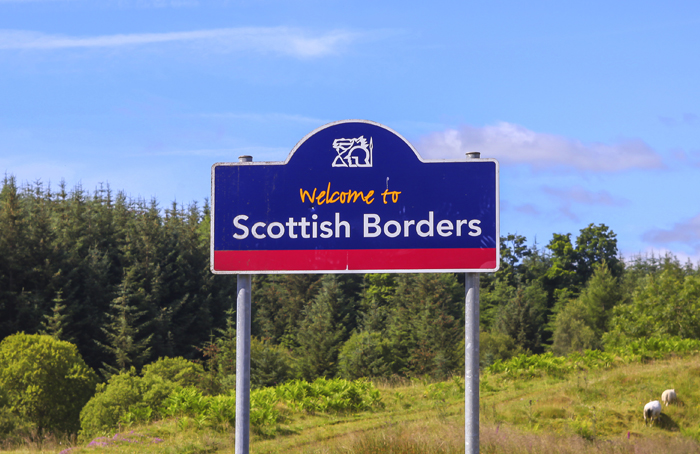 Areas of natural beauty
Talla Reservoir near Tweedsmuir is accessible from the A701 (the postcode is ML12). This attractive car journey takes you through some absolutely stunning scenery alongside the reservoir, which was opened in 1899.
It was built to supply Edinburgh with clean corporation pop by way of a 28-mile aqueduct, and is located amid rolling hills and moorland. There are laybys and don't forget your camera and, preferably, a picnic.
If all this greenery makes you long for a beach, try Coldingham Sands. This award-winning, blue flag beach and rock pools are stocked with all manner of wee beasties to keep the kids busy searching – anemones, hermit crabs, shrimp and other marine life.
It's also a haven for surfers, body borders and walkers, with lifeguards patrolling until the first week in September. Type TD14 5PA into your satnav.
Must-visit historical sites
If your kids like Horrible Histories, there are some quite bloody locations to capture their imaginations. The Scottish Borders were home to Reivers, gangs that rustled livestock, kidnapped rich people for ransom, and engaged in racketeering between the 13th and 17th centuries.
Hermitage Castle in Hawick is open from 1 April to 30 September; last entry is at 5.00pm. It's accessible from the A7; type TD9 0LU into your satnav.
Archaeology buffs might be interested in the Borders' Heritage Festival, which takes place between 5-30 September 2015 at Newtown St Boswells (TD6 0SA for your satnav).
The event will tempt people who want to "walk in the footsteps of the Romans or learn to be a medieval knight" or who want to make a 16th century spy map!
How to drive to the Scottish Borders
Sassenachs from the South have two main motorway routes to choose from:
the M6 to Carlisle, turning onto the A7
the A1 (M) towards Gateshead with a choice of A roads from there, though the A68 is a good choice as it cuts right through the region
Scots from the North
the A9 towards Perth becomes the M90 to Edinburgh; from here cross over to the M8 onto the A68
from Glasgow take the M8 to the A68
from Glasgow again and access to the western Scottish Borders, take the M74. If you hit Carlisle, you've gone too far, but fortunately the A7 will get you there!
If you fancy venturing to other parts of the UK with the family, why not give Wales a go? You can find out more in our article, Family days out in Wales.