Case Study: Replacing A Worn Out Washing Machine
Washing machines are a much-maligned appliance, taken for granted come laundry day. So when something goes wrong and they breakdown, the timing, inconvenience and cost of it all can leave you in a bit of a mess.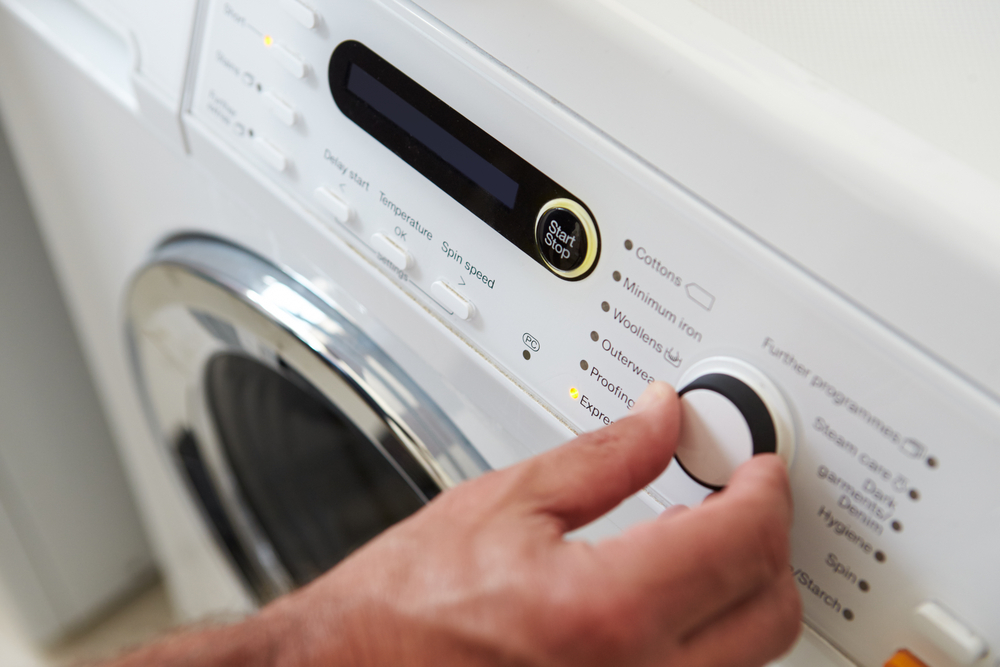 A washing machine on the blink
Michael and Yvonne had returned home from a relaxing long weekend in York – their first holiday in some time. The following morning Yvonne decided to make a start on all the laundry that needed doing. But after loading the machine and turning it on, a grinding noise suggested there was a problem. The couple realised their uninsured five-year-old washing machine had broken down and needed replacing.
They worked out they'd need around £300 to pay for a new machine, but were both running low on funds and couldn't afford this right away. Yvonne was a freelance writer, while Michael worked in sales for a local IT company. They'd splashed out on their weekend away, not foreseeing this would happen when they got home.
A short-term, secure and flexible solution
Michael and Yvonne looked at their options. They considered a loan, but didn't want to risk being tied into paying it off for years.
The couple owned a decent seven-year-old Ford Mondeo, which they'd used for their weekend away. A close friend suggested applying for a Logbook Loan; a short-term loan that would give them the money they needed, using their car as security.
The couple did some Internet research into Logbook Loans and came across Auto Advance. They realised they could borrow against the value of their car and should receive the money quite quickly. Using Auto Advance's website to work out a quote They filled in some quick details about the Mondeo, before the figure £1500 came up on the screen.
They agreed they didn't want to borrow the full amount – just enough to pay for a new washing machine and to have it delivered and installed.
Basic info to borrowing less, instant money to early repayments
Yvonne quickly filled in the online contact form and an Auto Advance advisor called back 20 minutes later. Michael took the call and explained their situation. He discovered that:
They didn't need to borrow the full £1500, but just what they needed
They could pay the loan back earlier if they wanted to with no charge
The money loaned could be in their account in a matter of hours
They could continue to drive their car, as long as the agreed repayments were made
Yvonne and Michael decided to take out £500 – the minimum loan Auto Advance offered – and would pay it back in monthly instalments over one year. They arranged an appointment with the nearest agent that afternoon, taking the necessary paperwork with them. Once everything was checked and agreed, the money appeared in the couple's bank account within a few hours.
Washing machine replaced and loan repaid early
The couple paid for a new washing machine to be delivered and installed the following day. They started paying back the Logbook Loan, but realised, with some sensible budgeting, they could pay it back much quicker than expected. Just four months later all loan repayments had been made, leaving Michael and Yvonne two very happy customers.
If you've found yourself in a similar situation to Michael and Yvonne and would like to know more about Logbook Loans, visit our web page about how they work.