The Stresses of Student Debt
Life as a student isn't all about big nights out, flat parties and hung over lectures, right? There are plenty of challenges along the way: relationships, study workloads and deadlines, and managing your money.
It's a busy and exciting time – but it can be stressful. Taking charge of the things that you can control is an essential part of managing your stress levels effectively so you can focus on the stuff that matters.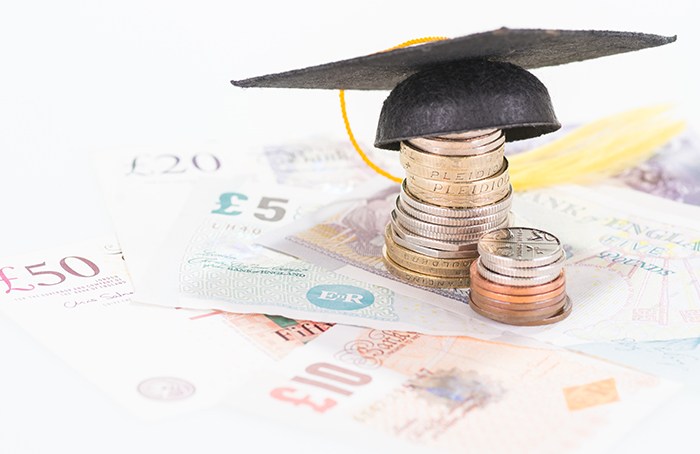 For example, while debt is part and parcel of student life for almost everyone, it's important not to let your financial situation get any worse than it needs to. If you're having problems, it's best to face – and tackle – them head-on.
The national picture
If you're a student in debt, you're not alone. According to figures from the Sutton Trust the average amount of debt a student will graduate from university with is more than £44,000.
If you feel panicked by this figure, let's put it into perspective: you only need to start repaying your student loan once your income/salary reaches a set amount. Currently this is £16,910 a year, though the amount you need to earn to trigger repayments changes every year.
Thinking of university?
Trying to save money while you're at university can be difficult. Loans are split into two parts: one is designed to pay your tuition fees and is paid directly to the university on your behalf, and the other (the maintenance loan) is intended to help pay for rent, food, books, clothes etc.
The maintenance loan isn't supposed to be the sole means of financial support. Bursaries (available from your university), savings and part-time work are all options students are advised to consider as a means to make sure you don't stretch yourself too financially thin.
Help from the SU
If you fall into serious financial difficulty whilst you are studying at university, you can contact your students' union. They have an Access to Learning Fund designed to help people who are struggling for particular reasons – if they are single parents, come from a low-income family, or if they have previously been homeless for example. It is worth contacting them to check if you are eligible for this.
Where to get other help
If you're struggling with debt in any form, there are plenty of places where you can get help and advice. The charities Step Change and the Debt Advice Foundation offer free advice and support. Drawing up a budget can also help you manage your debt better. To find out more, you may like to read our blog post Planning your personal budget.