5 Family Emergencies And How Much They Cost
Unexpected events are a nasty surprise and in an emergency, money is the last thing you want to be worried about.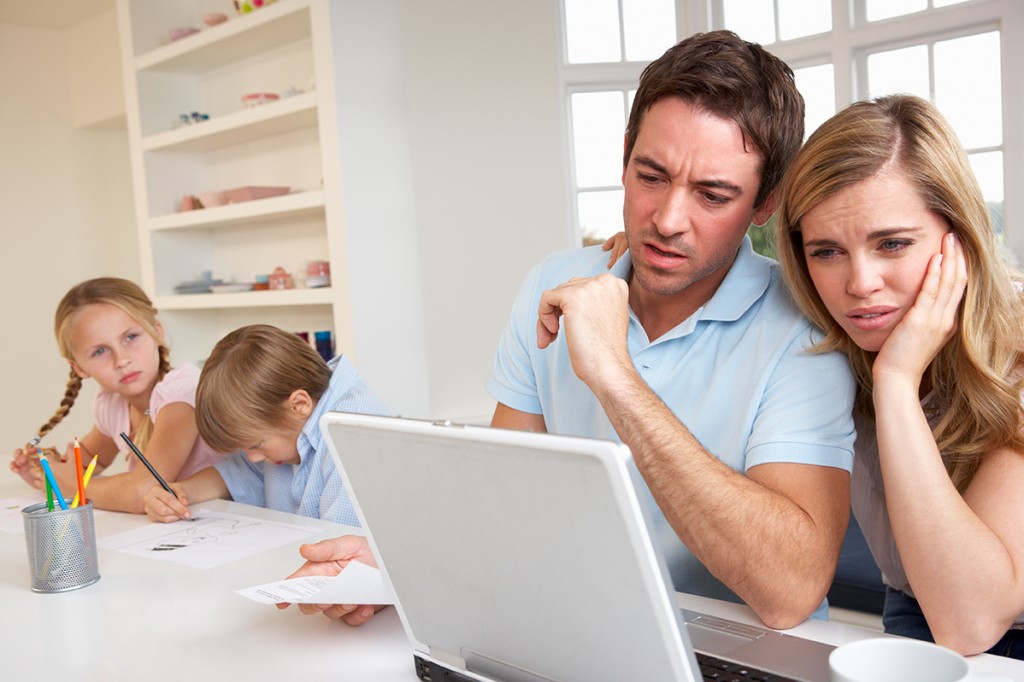 Many of us have a little crisis fund set by, but it's worth taking a few minutes to assess whether you need to pay some more into it, or how you might cope with bigger unforeseen costs.
Auto Advance has put together some useful information on how much financial support you might need for the most common family emergencies.
Redundancy
If you've worked for a company for more than a month you are entitled to a minimum of a week's notice and a week's pay, or a week for every year you've worked for them for more than two years and up to a maximum of 12.
While research in 2012 showed that it takes a jobseeker around 10 weeks to secure a new job, finance experts recommend your savings need to cover your living expenses for at least three months, so your mortgage and other bills can be paid while you look for other work.
Sickness & Injury
Official figures state that 131 million sick days were taken as sickness absences in the UK in 2013, for anything from colds and toothache, right up to potentially longer term symptoms like back pain.
The need to take time off work can be prompted by an accident or illness that means you have to take unpaid time off work to get well or for treatment, plus expenses, can really hit your bank balance. For example, statutory sick pay (SSP) is not paid until you have been off work sick for four or more days in a row (including non-working days).
If you raid your crisis fund, make sure you replenish the coffers so you still have three months' wages in there to be on the safe side. If getting well is going to take longer, or you gave to take care of someone, a welfare adviser will be able to give you more information about the financial help you can get.
Pets
If you haven't got pet insurance, it's worth looking into because a sick or injured pet can hit your bank balance hard. We looked around insurers to get an idea of average costs for the various ailments of your dogs and cats.
Some give estimates of around £200 to treat your moggy for cystitis, for example, but there are numerous internet anecdotes claiming cat owners have paid vets more than £1,200 to treat a broken leg.
It's a similar picture for dogs; and while it might be possible to borrow money to pay for accident treatment in the short term, as your pet ages the impact of treatments for diseases like arthritis is long term. Be prepared!
Home
Insurance is a similar picture for homeowners, but often not all damage to your property is covered by your policy – for example, if a storm rips tiles off your roof, if your water main bursts under the front lawn, or if the old boiler breaks down.
If you have a crisis fund, you can use this, or you might decide to borrow money in the short term to get these issues resolved. A new boiler might cost upwards of £700 plus an engineer to fit it, for example; if your pipes froze and popped your radiator valves and caused damage to your carpets, floors and ceilings, it becomes a much bigger problem.
However, fire was the most costly cause of UK property claims in the last quarter of 2013 according to official figures, to the tune of £270 million.
Funerals
Recent research showed that the cost of funerals has risen sharply, with average costs from £3,456 (without the trimmings) to £7,622 – and even more for Londoners. While some people have insurance plans that will ensure their funeral is paid for, others do not.
Occasionally it is possible to access the deceased's bank accounts to help with costs, and if necessary you can also apply to the Social Fund or the Scottish Welfare Fund for a funeral payment. Funeral Directors may also allow you to arrange monthly payments over a period of time.
Understandably, arranging funerals isn't something we necessarily know a lot about, so it's worth doing your research and seeing how best you can create an appropriate yet thrifty send-off – for example, by dispensing with the services of a Funeral Director.
Remember, if you have a family emergency there is a lot of support available to help you to stay afloat, financially and emotionally.
A short-term loan can help you deal with costly family emergencies like these, even if you have a poor credit history. You can learn more by reading our blog post How to get a short-term loan if you have bad credit.