Logbook Loans Aylesbury
Interested in Logbook Loans Aylesbury? Here's how to get in touch:
23-25 Buckingham Street, Aylesbury, Buckinghamshire, HP20 2LA

T: 0333 577 1990

Alternatively, apply using our quick quote form above, or chat to us LIVE now.
Logbook Loans Aylesbury
The time has come where you no longer have to sell your car to release it' value, thanks to Auto Advance Logbook Loans Aylesbury. Get a loan on your car today and keep driving!
How do our Logbook Loans in Aylesbury work?
We arrange same day loans in exchange for the V5 registration document, while you keep the use of your vehicle.
When you take out a loan on your car with Auto Advance Aylesbury, your repayment terms will be proportionate to the amount you borrow in relation to the overall value of your vehicle – this is called LTV, or loan to value. We offer some of the best LTV in the market. Why not ask us about them on the Live chat?
A Logbook Loan works in a similar way to a mortgage in the sense that if you borrow an amount that's closer to the full value of your asset (in this case, your vehicle), the higher the repayment rate will be. In the same way, smaller loans will have lower rates.
About Aylesbury
You'll find our shop in the heart of Aylesbury town, your loan can be processed in our Cash & Cheque Express shop situated right next to Sainsbury's on Buckingham Street and around the corner from Kingsbury Square and Friars Square shopping centre.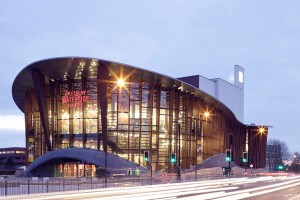 Situated on the outskirts of Buckinghamshire, Aylesbury is a county town that is home to a population of around 75,000. Aylesbury is also a popular destination for it's markets, Odeon cinema, Theatre and Karting facility.
Aylesbury Waterside Theatre, which cost £47m to build is a newer addition to the town and hosts a variety of shows from opera to children's shows and Christmas pantomimes. The theatre is an unmissable landmark as you enter the town via the A41.
Why use Auto Advance?
We reward sensible borrowing. This means that the less you borrow, the less you pay on interest! Our unique rate structure is designed to keep you in the driving seat, borrow as much or as little as you need.
Of course, there's multiple benefits to a Logbook Loan!
As well as great rates and a professional service, other benefits of using Auto Advance Aylesbury for a loan on your car include:
All car owners from all backgrounds welcome – as long as you can afford the loan, we're happy to lend!
Quick decision – no agonising wait!
The money can be in your bank within hours!
We are trusted members of the CCTA so you can borrow with confidence
Other Areas Served
Aston Clinton, Bedgrove, Bletchley, Dinton, Haddenham, Hartwell, Leighton Buzzard, Milton Keynes, Princes Risborough, Stoke Mandeville, Thame, Tring, Walton, Waddeson, Wendover, Whitchurch